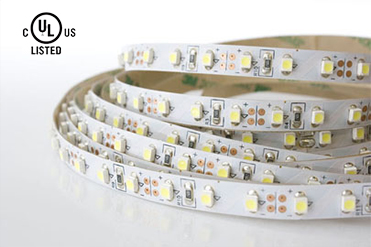 LED lighting strips are affordable, cost effective lighting options that allow you to effortlessly install light in common areas around the house. These versatile lights are also great to use outdoor, around the office, for store and trade show displays and on your vehicles. Here are five tips on what you can do with LED lighting strips.
What You Can Do With LED Lighting Strips
1. Set the right mood
Ditch the candles during romantic dinners and quiet baths. LED strips (like our LED Bathroom Lighting) allow you to create the right ambiance by providing ample lighting to set the mood and help you relax.
2. Install lighting wherever you need it
LED lighting strips allow you to install light where it may be otherwise difficult or expensive. Examples of such areas include under the counter, around the bathroom mirror, along the drive way or along steps to be used at nights. These allow you to line or outline just about anything.
3. Effortless Add Beauty
Do you dream of becoming the envy of the neighborhood with your very own stunning pond, driveway or front lawn light show? LED strips make this much easier because they seamlessly mix function and aesthetics. Best of all, they give you the option of manually changing the color whenever you want or automatically changing colors using one of the built-in change modes.
4. Decorate for a celebration
LED strips typically come with two-way adhesive tape which makes it easy to install. The tape makes decorating for Christmas, birthday parties and other celebration a breeze and the color change modes make them ideal for replacing traditional lights while cutting cost.
5. Keep monsters at bay
Is fear of the dark making bedtime difficult but you find night lights too bright and costly? Led strips can help make bed time less challenging because they provide the right amount of light to set your little one's mind at ease. They also make great lighting for sleepovers.
While the above uses all seem practical, what you can do with LED lighting strips is limited only by your imagination. In fact, this might be a great time to get started on that LED virtual sky above your bed or LED wallpaper for the little one!