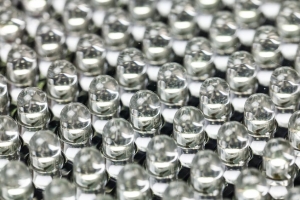 You are here knowing LED lights are our future sources of artificial lights. But there are some rumors that are indefinitely postponing mainstream arrival of LED lights. Let's look into a few.
LED's Do Not Save Power
Compared to incandescent and fluorescent bulbs, LED lighting results in much less power consumption. To be precise, LED lights exhaust half and 1/8th of power gulped in by fluorescent and incandescent lights. And these figures aren't it – LED efficiency is likely to get better with time.
LED's Cost a Bomb
Yes, LED's are not as cheap as their less power-efficient bulbs, but the difference isn't sun and earth. LED's are chips and if historic physics has to be considered, the prices will go down eventually. At the moment, LED's make up for their high initial price with their pocket-friendly power consumption traits.
LED's are Fragile
This can't be any farther from the truth. In fact, TV manufacturers, car makers, industrial equipment makers and street light manufacturers have already shifted gears to LED's to cash in on the power-saving traits.
But, that's not all. It's believed the real reason behind the transition is LED's ability to gel well with the tumble and rough of routine life. Unlike regular bulbs, LED's do not shatter. Also, they do not have electrodes or mercury that snap easily.
LED's Aren't Trustworthy Yet
Many believe the LED industry hasn't matured enough to earn consumer trust. Consumer feedback cannot be generalized, but several industries and manufacturers have enhanced thermal management. The installations are ranging from top healthcare institutions to Fortune 100 firms and so on. Certain organizations have qualified LED bulbs, with warranties increasing on tubes to as far as a decade on specific LED tubes.
This lack of faith extends to the manufacturers as well – especially, new companies that are suspected to not stay around for long when the warranty claims come in. This is unnecessary paranoia again, but if you'd like some security still, opt for performance-based initiatives such as lighting service contracts, savings shares, or LED rental centers. By doing so, you are not making complete payment for the product and not left to chase the manufacturer if failure happens.